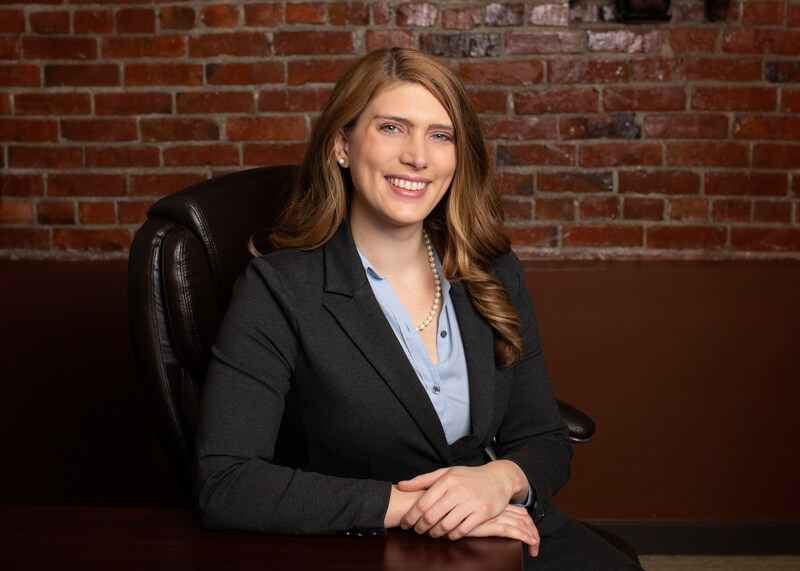 Taylor Koufos, Attorney
Taylor brings a focused mind, a calm disposition, and a can-do attitude to her family law practice. Whether she is representing parties to a dissolution, parenting plan, child support, relocation action, modification action, or legal separation, Taylor wants to see the best outcome for her clients so they can move forward in the most positive way possible. She listens carefully to each client's needs and works with them to set realistic goals and to guide them through the often-daunting legal process. Whether a case is amicable or high conflict, her clients can rely on her creativity, attentiveness, and unwavering dedication to advocate on their behalf.
Taylor received her Juris Doctor from Stetson University College of Law, graduating Magna Cum Laude. During law school, she served as Research Editor and Articles Editor for Stetson Law Review and interned for a federal judge in the Middle District of Florida. After countless visits to the Pacific Northwest, Taylor finally made the leap from Florida to Washington, fulfilling a dream she held since she was thirteen years old. Now settled in Seattle with her cat, Judge, she is thrilled to serve families across multiple counties. In her spare time, Taylor enjoys reading, playing board games, and creating art.